120 Pre-Licensing Bail Bonds Classes
Bail Bonds Education Center
Class Offering: 1188777
01/22/24 to 02/08/24
Monday to Friday
8am to 5pm
Class Offering: 1188778
04/08/24 to 04/25/24
Monday to Friday
8am to 5pm
Curriculum Outlines
Bail As Surety; Criminal Defendant's
Licensing and Appointment of Bail Bond
Fundamentals of Contracts
Operating a Bail Bond Business
Arrest and Release
Writing and Underwriting Bonds
The Courts
Forfeitures and Judgments
Collateral and Indemnity
Regulation of Bail Bond Agents
Common Use(s) of License:
Florida Statutes 648.25 defines a "LIMITED SURETY (BAIL BOND) AGENT" as an individual appointed by an insurer by power of attorney to execute or countersign bail bonds in connection with judicial proceedings who receives or is promised money or other things of value therefore
STEPS TO OBTAIN 2-34 LIMITED SURETY (BAIL BOND) AGENT:
Step 1 - You must:
Be a natural person at least 18 years of age and hold a high school diploma or its equivalent
Be a resident of the State of Florida.
Be a United States citizen or legal alien who possesses a work authorization from the United States Immigration and Naturalization Services.
Applicants place of business must be located in this state and in the county where the applicant will maintain his or her records and be actively engaged in the bail bond business and maintain an agency accessible to the public which is open for reasonable business hours.
Applicant must be a person of high character and approved integrity and has never been convicted of or pleaded guilty or no contest to a felony, a crime involving moral turpitude, or a crime punishable by imprisonment of 1 year or more under the law of any state, territory or country whether or not a judgment or conviction is entered.
Step 2 - Apply:
Answer all of the questions and pay the fees to complete online application. Review fees Apply Fingerprinting fees are not included and must be paid directly to vendor
Applicant must have successfully completed 120-hours of an approved basic certification course in the criminal justice system, making a grade of not less than 80 percent approved by the department (Must be completed within the last 2 years)
Applicant must have successfully completed a correspondence course approved by the department. This course is offered by us (Must be completed within the last 2 years) AND
Submit at least three (3) notarized statements to the department by reputable citizens who are residents of the same counties in which you propose to engage in the bail bond business. AND
Submit a recent credential-sized, full-face photograph
Step 3 - Fingerprints:
You must be fingerprinted.
Step 4 – Take the Exam:
The applicant must pass the required examination upon authorization.
Continuing Education (CE) Requirement:
14 hours due biennially by the end of the licensee's birth month. When the CE requirement has been generated, the requirement can be viewed in licensee's MyProfile account. Section 648.385, Florida Statutes. Note: Additional information can be found on our Continuing Education page.
Appointment of License:
This license requires an appointment to be valid
Expiration of License:
This license will expire if unappointed for 48 months.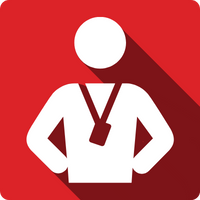 Expert Instructors:
Our classes are led by seasoned professionals with real-world experience in the bail bonds industry. Benefit from their insights and expertise.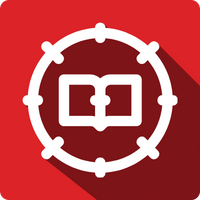 Comprehensive Curriculum:
Our curriculum is designed to cover all the essential aspects of the bail bonds profession, ensuring you're well-prepared to excel in your career.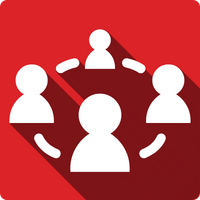 Networking Opportunities:
Join a community of like-minded individuals and build valuable connections in the bail bonds industry.